Library
The college offers a spacious and well stocked open shelf library. The library has more than 37,360 book and subscriber to 02 journals. Besides it receives 7 newspapers and 09 magazines. Library and reading room are kept open to all students from 9 A.M to 4 P.M on all working days. It has open access facility. For meritorious and economically weak students book bank facility is available. The library also provides books to students during examination time with the collection of deposit money. We endeavor to further improve all our efforts to facilitate right information to the right user at the right time. Separate cabins are maintained in the library for the individual studies of the student.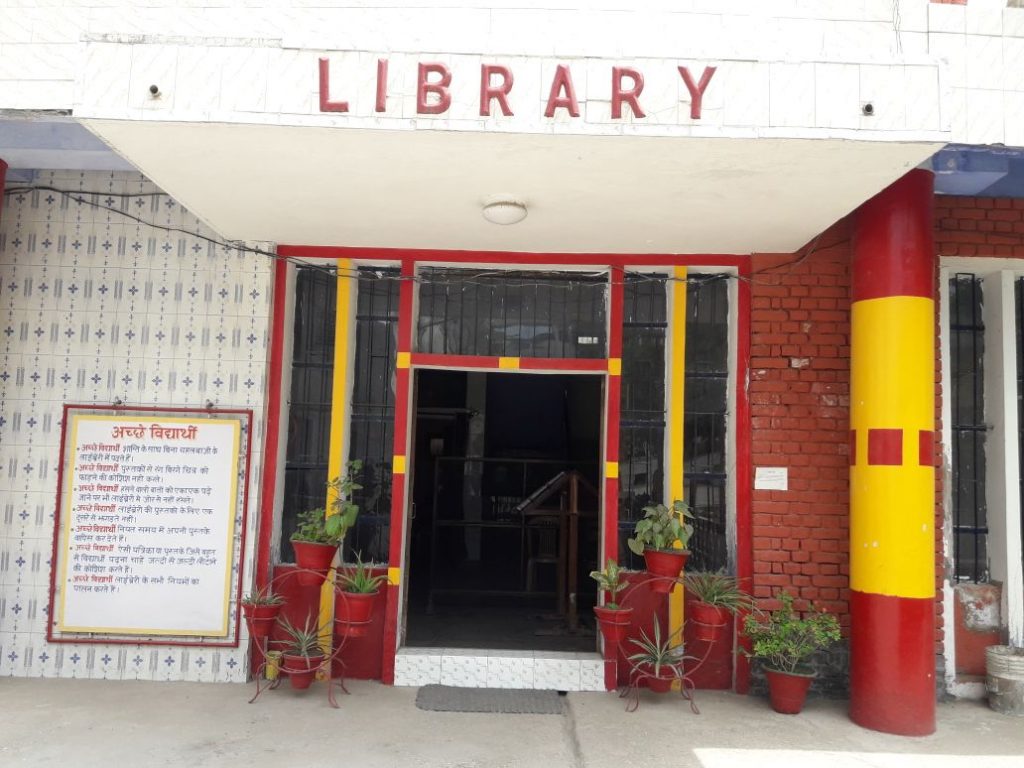 Our main features as:-
Open Access System
Book Bank Facility
Following newspapers are available in the library on daily basis:-
Employment news,
Hindustan Times,
Economic Times
Dainik Bhaskar,
Dainik Jagran,
Punjab Kesari,
Amar Ujala,
The Tribune
Following Magazines are available in the library on daily basis:-
Phushp gandha,
Hari Gandha,
Sarita,
Alive,
Pratiyogita Darpan,
India Today,
Grehshobha,
Aha! Jindagi
Rules for Students:-
Personal books are not allowed inside the library.
Mobile Phones are not allowed in the library.
The book will be issued to every student for a period of 14 days. At a time only two books will be issued.
A Fine of Rs. 2/- per day is charged for the book returned after due date.
Reference books, general books and journals are not issued.
The loss of books should be reported to the librarian before the due date, in absence of which usual fine will be charged till the information is given. The borrower will be required either to replace the book or pay double the price.
The students are expected to observe perfect silence in the library and not to disturb others in any way.
LIBRARY RULES
Library remains open 9 a.m. on wards except on Sundays and holidays.
A student, who loses defaces or otherwise damages a book shall have to pay the full cost of the book. Students are advised to carefully check the books before getting them issued.
Absence from college will not be accepted as an excuse for not returning the books on due dates.
Students will not take cuttings from library books, newspapers or periodicals.
Students should deposit their personal books, purses etc. before entering the library.