OUR MISSION: TRUTH BEAUTY AND GOODNESS.
Inspired by the world of nature and centered towards truth, our mission is to become spirit filled witness of Dev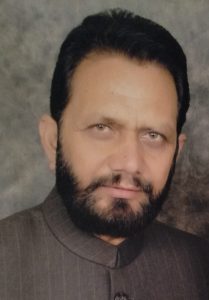 Samaj, the science grounded religion. Most worshipful Bhagwan Devatma has shown us a path towards a new world based on truth, beauty and goodness. The incarnate world, permeated with high values of life, where we have to collaborate with like-minded people to empower the powerless, and we have to resort new beginnings with self-transformation first and truthful commitment to the high values like love, peace, justice and truth.
The joy of being the students of Dev Samaj Girls College (Lahore), Ambala City where happiness is the most sought after experience, and to which everyone looks forward to during their academic life is worthwhile and remains guaranteed at this remarkable institution. A call of life by all means is the call of happiness, and this is the right of every student and as such Dev Samaj strives to make happiness every child's experience. As the great scientist Albert Einstein once said "a calm, modest and truthful life brings more happiness than the constant pursuit of the success, combined with constant restlessness". The academic year, therefore, must begin with happiness and this quotation of academic excellence.
Participation with great enthusiasm in co- curricular activities by all students of the college gives an impression that students are talented in various fields. Parents too are extremely happy to see their wards excelling in one or the other area. Empathy too helps oneself build relationship, teamwork and collaborative learning that focuses on bringing out the students' strengths and weaknesses in order to make them help each other in the class rooms and outside while working together on various projects and in various fields, as project based learning goes beyond textbooks and helps students to be driven by authentic real world problems which requires critical thinking and persistence in endeavor.
Eco friendly campus atmosphere contributes to sense of calmness and peace while it imparts the sense of morality and discharge of minimal duties towards nature. The citizenship program orients the students about their rights and responsibilities as future citizens through discussions amongst them and by staging street plays against social evils existing in the society. Our students are considered to be intolerant towards injustice for themselves and fellow beings. The motto of our college being 'Joy in Truth' in today's world is hard to achieve due to many barriers that have been created by our social system.
In India education is still a luxury which cannot be afforded by many despite it is a recognized right now. The education in Dev Samaj College for Girls started 7 decades ago in Ambala city pledged to impart education to children, especially, the girls who were denied access to education under the patriarchal mindset of the society. Ours is the ambition to develop empathetic and peace loving leaders in their respective fields. The philosophy of truth and goodness has always caught the imagination of parents who have expressed their trust in our college. A paradigm shift towards truth and scientific temperament in education is all about educating our hearts before educating our minds and as such which is the need of the hour.
I wish to appreciate the leadership of our Secretary Dev Samaj Rev. Nirmal Singh Dhillon, who has a great vision with scientific approach towards various difficulties that our institution faces.
Furthermore, I would like to appreciate the Principal, staff and the students for their wonderful contribution in enhancing the value of education. We are committed to help our students while discovering the truth and happiness in human being, and perhaps continue to grow in this mission.
At last I wish to convey my greetings and good wishes to all of you for the days ahead.
Jagdish Chander Bhardwaj
Chairman – Managing Committee – Dev Samaj College for girls (Lahore) Ambala City.